Solfege Records is an EDM label founded in 2011 by visionaries Mike Angel and Daniel Alm who have set out to showcase unique undiscovered electronic music artists around the world.
Biography
With an exponentially growing fan base and with many more dangerously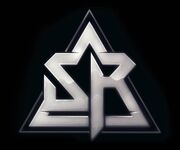 contagious releases about to be unleashed, Solfege Records is burning its way straight to the center of the public consciousness. Look for Solfege artists to be headlining events, premiering new tracks through Beatport and iTunes, and releasing collaborations with many popular artists.
Record Label: Solfege Records
Current Location: Hollywood, California
Artists
Buku
Chrispy
Cyberoptics
Distantt
Justrock
Les Strobelights
Liberty
My Teddy Eats Children
Over The Top
Quartus Saul
Taylor Thomas
The Executive
Trowa
Whiskey Pete
White Noise
Ad blocker interference detected!
Wikia is a free-to-use site that makes money from advertising. We have a modified experience for viewers using ad blockers

Wikia is not accessible if you've made further modifications. Remove the custom ad blocker rule(s) and the page will load as expected.