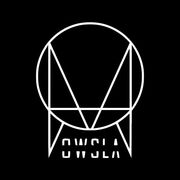 OWSLA is a record label founded by Skrillex in 2011.
Artists
Alesia
Alex Metric
Alvin Risk
Aryay
Birdy Nam Nam
Carmada
David Heartbreak
Dogblood
Etnik
HeartsRevolution
Hundred Water
I Am Legion
Jack Beats
Jack U
Kill the Noise
Koan Sound
MUST DIE!
Phonat
Phuture Doom
Rell the Soundbeller
Seven Lions
Snails
The M Machine
Valentine Khan
What So Not
Yogi
Ad blocker interference detected!
Wikia is a free-to-use site that makes money from advertising. We have a modified experience for viewers using ad blockers

Wikia is not accessible if you've made further modifications. Remove the custom ad blocker rule(s) and the page will load as expected.