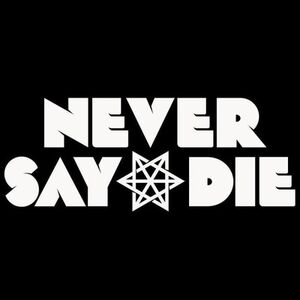 Never Say Die Records is an independent record label, based in Oslo, Norway. It was founded in 2009 by Tommy Dash and Nick Sadler to release EDM that pushes the boundaries with a focus on long term development of artists and the music. They have worked with The Freestylers, Foreign Beggars, Noisia, Skrillex, Flux Pavilion, Eptic and SKisM. They are on the forefront of the Dubstep sound being named as one of the major players on the scene in the 11 October Rock Sound magazine interview. Tracks released have been featured on numerous hit international dance complications and played on the BBC Radio 1, BBC Radio 6, Kiss 100, and Capital FM. They have had five number ones on the underground club Beatport Chart, and have clocked over 14 million views on YouTube.
Artists
Associated Members
Ad blocker interference detected!
Wikia is a free-to-use site that makes money from advertising. We have a modified experience for viewers using ad blockers

Wikia is not accessible if you've made further modifications. Remove the custom ad blocker rule(s) and the page will load as expected.