Grime
is a form of dubstep-related music that emerged from East London, England in the early 2000, primarily as a development of early
Dubstep
,
dancehall
, and
hip hop
. Pioneers of the style include
Chase & Status
and
Foriegn Beggars
.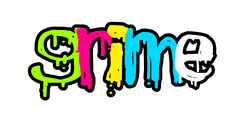 Musical style
Grime is typified by complex 2-step, 4X4, breakbeats, generally around 140 beats per minute, or sometimes structured around a halftime rhythm, and constructed from different synth, string and electronic sounds. Stylistically, grime draws on many genres including Dubstep. The lyrics and music combine futuristic electronic elements and wobble, dubstep bass lines. However, Grime has developed a fierce, unique sound by "distilling" rhythms to a minimal style resulting in a choppy, off-centre sound. Whereas hip hop is inherently dance music, grime sounds as if it had been made for a boxing gym, one where the fighters have a lot of punching to do but not much room to move. Most grime artists make music about their losses or the trouble they experience in their life. Grime has maintained a style distinct from British Dubstep, with clear Caribbean and Jamaican influences. Grime is an amalgamation of UK Garage with a bit of Drum and Bass, a splash of Dubstep and a touch of hip-hop thrown in for good measure. Grime music also legally samples sawtooth wave sounds from video game music and ringtones which had become part of everyday life in East London.
Ad blocker interference detected!
Wikia is a free-to-use site that makes money from advertising. We have a modified experience for viewers using ad blockers

Wikia is not accessible if you've made further modifications. Remove the custom ad blocker rule(s) and the page will load as expected.