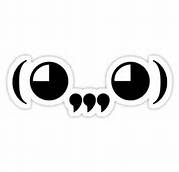 Entirely self-taught, David Crow's musical style has progressed from a large variety of genres including Ambient, Death Metal, Experimental, all the way to his current EDM based creations. Music was always important in his life, but electronic production merged with David's brain at the age of 16 when he was creating music through a beat workstation on a keyboard and re-wiring it into microphone inputs and editing it later through a free recording program called Audacity.
After leaving his family's goat farm in Buckeye Arizona to live out of his van on Venice Beach California in 2010, he started at the very bottom, and has been quickly been working his way up to the top. From writing music off of a battery converter and a laptop in restaurant parking lots, to currently working as a full-time studio engineer having released under OWSLA and been rated #1 by LA Weekly, David had established a name to be known, and that name is 'Ghastly'!
Ghastly
General Information
Real Name
David Crow
Location
Venice Beach, California
Occupation(s)
Producer, DJ
Genre(s)
Ambient, Death Metal, Experimental, EDM
Years Active
2010-Present
Label(s)
OWSLA
Social Links
Tracklist
Singles
Appeared On
Ad blocker interference detected!
Wikia is a free-to-use site that makes money from advertising. We have a modified experience for viewers using ad blockers

Wikia is not accessible if you've made further modifications. Remove the custom ad blocker rule(s) and the page will load as expected.