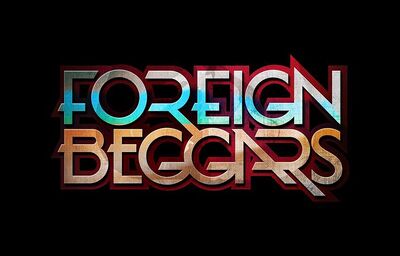 Foreign Beggars
are a British hip-hop,
grime
and
dubstep
group based in London. The group consists of MCs Orifice Vulgatron, Metropolis, producer Dag Nabbit and DJ Nonames and are renowned for their eclectic and energetic live shows. Currently forming well over a hundred shows a year the group has performed with a number of high profile artists spanning a range of musical genres. Foreign Beggars release their records through Dented Records, a label which was created and owned by the group to support their own material and other UK underground artists.
Ad blocker interference detected!
Wikia is a free-to-use site that makes money from advertising. We have a modified experience for viewers using ad blockers

Wikia is not accessible if you've made further modifications. Remove the custom ad blocker rule(s) and the page will load as expected.