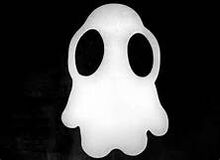 Dubloadz has been a rapidly rising star over the last 2 years, having come out of nowhere to really carve out a niche for his trademark wobbly sound.
Often credited as one of the key artists in turning around the more underground side of Dubstep, Dave Nardolilli has seen a lot of support from key players such as Skrillex, Excision, Datsik, 12th Planet and more, as well as being snapped up by Disciple Recordings along the way.
With collaborations with Trampa, Virtual Riot, and 50 Carrot, remixes for Dodge & Fuski and 12th Planet, and a string of sold out show across North America already under his belt, the pace is building quickly for the LA-based producer. Dubloadz toured across Australia and New Zealand kicking off his 2016.
Dubloadz released his debut album in 2017 on the increasingly popular record label Disciple.
Dubloadz
General Information
Real Name
Dave Nardolilli
Location
Los Angeles
Occupation(s)
Artist
Genre(s)
Dubstep, Bass House, Electro
Years Active
2013 - Present
Label(s)
Disciple Records
Social Links
Tracklist
Singles
2014
"Fight Music EP"
Fight Music
Hoodlum Havoc
Hustle Life (w/ p0gman)
Zobbed (w/ Sushi Samson)
"Jugular EP"
Heat!
Dangalang (w/ Trollphace)
Ill Comunnication
Sour Patch
Whoa Dude!
2015
"Dubloadz And Friendz 20k Free Album"
Hateraid (w/ Da-Bow)
Piledriver
NGANJO (w/ 50 Carrot)
Cosmic Yarn
Adventure Beaks (w/ 12th Planet)
Can Of Wormz (w/ Axel Boy)
Transit (w/ Sushi Samson)
Sphere
Blast Processing (w/ Coffi)
Via
"Lost In The Sauce EP"
Lost In The Sauce (w/ Crichy Crich)
Frogger
Ruff Stuff (w/ Trampa)
What's Poppin'?
Biscuit Stank
2016
"Cuck Life EP"
Cuck Life (w/ Crichy Crich)
Brainwashed
Solar Sheep
Calamari (w/ Barely Alive)
2017
"Stocking Cuckers EP"
Rotten Tomatoes (w/ Spag Heddy)
Go Mad! (w/ Krimer)
Death Horse (w/ Oolacile)
"Dubloadz and the 9000 Ghosts LP"
Cringe Control (feat. Crichy Crich)
Mind Eraser
Ghosts On Acid
Riddim Rats
Sick Woofer
Break the Rail (w/ Sullivan King)
Don't Get Spooked (w/ Virtual Riot)
For Fucks Sake
Drunken Record
Weapon X (w/ FuntCase)
Bubble Bobble
Life Goes On (feat. Anuka)
Fight Music 2017
Appears On
2013
2014
"Chug Chug EP"
Chug Chug
Fight Music - VIP
Pocket Pussy (w/ Algo)
The Foz (w/ Trollphace)
Windows 95 - VIP (w/ Kram)
Unsorted:
Furry Things In The Snackbar
Swamp City (w/ Maze)
Battle Mode (w/ London Nebel)
Ganja White Knight - Bubblegum (Dubloadz Remix)
2015
Crunch Time
Wackadoodle (w/ Walter Wilde)
Dope Ass Clouds
Back to the Future (w/ JVST SAY YES)
2016
What's Poppin'? - VIP
Juices (w/ Virtual Riot)
Lost In The Sauce (Cookie Monsta Remix)
Ruff Stuff (Bukez Finezt Remix)
Power Crystal
2017
The Savage Wonk Undead Mix
Datsik & 1000volts (Redman & Jayceeoh)- Monster (Dubloadz Remix)
Spag Heddy - Loca (Dubloadz Remix)
Excision - Virus (Dubloadz Remix)
 Sludge Monster (w/ Answerd)
2018