Danger is an artist based in Badajoz (Spain), specializing in Dubstep, Glitch Hop, DnB and Breaks. So far their best known tracks are Delta 9 and Gossip. His real name Rodrigo, born in 1994, became interested in music production and turntablism started around 11 years old. Completely self-taught.
In his style dominates bassline starring wobbles and broken rhythm on drums.En el año 2013 provablemente lance su primer EP con 3 cortes en sus estilos preferidos (Drumstep y Glitch Hop).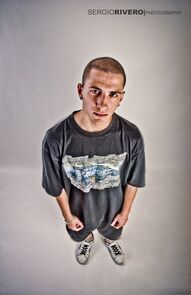 Ad blocker interference detected!
Wikia is a free-to-use site that makes money from advertising. We have a modified experience for viewers using ad blockers

Wikia is not accessible if you've made further modifications. Remove the custom ad blocker rule(s) and the page will load as expected.