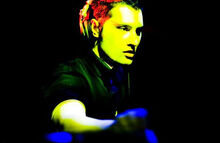 Cluekid is a South London based dubstep producer, best known for integrating old school jungle influences into a dubstep framework. He has collaborated with Cotti for several releases, including Sensi Dub.
Cluekid
General Information
Real Name
Carlos Alberici-Stubbs
Occupation(s)
Music producer, DJ
Genre(s)
Dubstep
Label(s)
Bullfrog Beats (Founder)
-30 Recordings (Co-runs w/ Cotti)
Social Links
Ad blocker interference detected!
Wikia is a free-to-use site that makes money from advertising. We have a modified experience for viewers using ad blockers

Wikia is not accessible if you've made further modifications. Remove the custom ad blocker rule(s) and the page will load as expected.