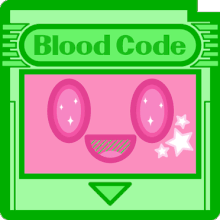 Blood Code is an electronic music producer who creates chiptune, EDM music with retro video game sound effects. He began his career in 2007, at the time working at Nintendo of America as a QC Engineer. A hardware engineer there, whom had helped make the original GameBoy, offered to mod his for making music. These mods included a backlit screen, prosound mod, and a Super GameBoy CPU. Not long after that, Blood Code began to search "the chiptune underground to find and develop his sound." He quickly fine-tuned his skill with chiptune sound and set out on bringing his dream of taking "retro sounds and modernizing them with today's production tools" to reality. A lot of the sounds within his music are made from GameBoy, Commodore 64, and NES systems. This is achieved via modded cartridges that allow the bypassing and usage of their sound chip synthesis.
Tracklist
2014
Phazon
Fusion
Image of the Invisible - Remix
DADoES
Luma
This Could Be Love - Alkaline Trio Cover
Phazon (Cray Gore Remix)
Dr. Tongue's Castle of Terror
2015
Rick and Morty - Moonmen (Cover)
Phazon (Maekshift Remix)
Casino Zone (with Graz)
Self Entitled
Wratchet and Dank
Ad blocker interference detected!
Wikia is a free-to-use site that makes money from advertising. We have a modified experience for viewers using ad blockers

Wikia is not accessible if you've made further modifications. Remove the custom ad blocker rule(s) and the page will load as expected.